| | |
| --- | --- |
| Title | Car Wash |
| Status | Remastered - Final |
| Photos | 114 |
| Outtakes | 57 |
| Animated Fun | 74 |
| Videos | 3 |
| Runtime | 00:14:39 |
| Shoot Date | 2007-07-11 |
| Release Date | 2021-10-14 |
Car Wash
Kari Sweets
---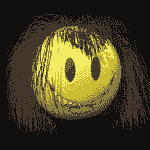 Three videos and 114 full resolution pictures of Kari washing her car, squeezing soap suds all over herself, rinsing off that hot body with the water hose, and finally... dropping her bottoms to the floor and walking upstairs NAKED, like a hot teen _____. Guys, the jiggles of Kari's naked butt cheeks going up those stairs are absolutely priceless! See this, you must.
This set is jam packed and full of goodies. You get three videos, my remastered version, and the full Car Wash tape rip (unedited), as well as the Walk of Fame (unedited). You get 114 full resolution photos, 74 hand made animated gifs, and 9 special select mobile crops. These mobile crops fill your entire phone's screen and look really nice!
Video Remastering
For this remaster, I started out with the video. After dropping the footage into my timeline and scrubbing through a few minutes, my nose literally smashed into my laptop screen. Kari was walking upstairs, Felix shooting up, and she was 100% naked! OMG... you could see, but you couldn't, but you could, but you couldn't, but you could... In addition to seeing right up there, her ass cheek meat was jiggling in such lovely ways. I was so excited to start working on the Animated Fun gifs. I wanted to capture the jiggle in an endless loop. I stayed editing the video, but wow! I did not know that this walk of fame even existed!
I took a coffee break to relieve my eyeballs from this naked stair walk and gather my thoughts. Creativity started flowing. A new music track and some editing could really spice this Car Wash up. It took about three hours searching for music, persistence paid off because I really liked this track.
Fast forward three days (36 work hours), and finally, a final cut that I liked, as well as a pretty neat trailer video.
A meaningful collection is built over time, with hard work and experiences.
Animated Fun Showcase Car Wash
Animated Fun Disclaimer: Please be advised that the animations I created here are for fun. They may or may not depict actual events. They are strictly for fun and fantasy.
Designed for All Devices
All phones, tablets, laptops, desktops, cinema screens, and HDTV's
The Sweet Pass:
☆☆☆☆☆
---
* The Sweet Pass Site List: karisweets.com, kenziekane.com, sweetteentease.com

| | |
| --- | --- |
| Updates | 108 |
| Girls | 3 |
| Photos | 12,131 |
| p-f's Secret Stash | 30 |
| Selfies | 36 |
| Outtakes | 360 |
| Videos | 68 |
| Webcam Videos | 20 |
| Animated Fun | 77 |
| Sites * | 3 |
Choose Your Membership: CCBill
---